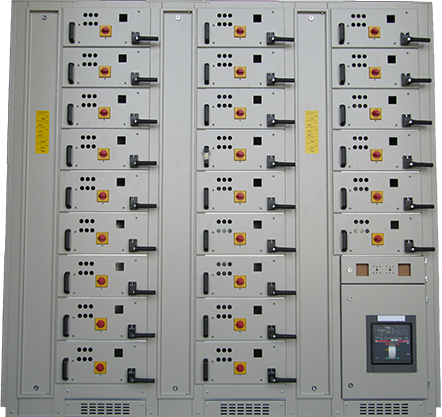 The MCC "am95" switchboard offers constructive solutions that make it different from most distribution switchboards of the same type.
The "am95" switchboard is designed to meet every customer's need in terms of size, modularity and composition: its versatility not only allows to create any configuration, but also to modify the composition without any limitation, even after its installation.
The standard dimensions of the column are 750x500x2300 cm and a column can have up to 14 "size-1" drawers.
On the same column, the following types of utility services can be placed: fixed, mobile, with inverter, soft-starter, and modular distributors. This solution allows to intervene also when the switchboard is in service, allowing even to convert a fixed unit into a withdrawable one and vice versa.
The modularity also allows - for example in case a 24-hour guaranteed service is required - to have a spare module with the same function, which can replace the one eventually out of service in a few minutes and without turning off the main power supply.
B.T. Switchboard
Type MCC drow-out unit
In= 1250A
Icc=50kA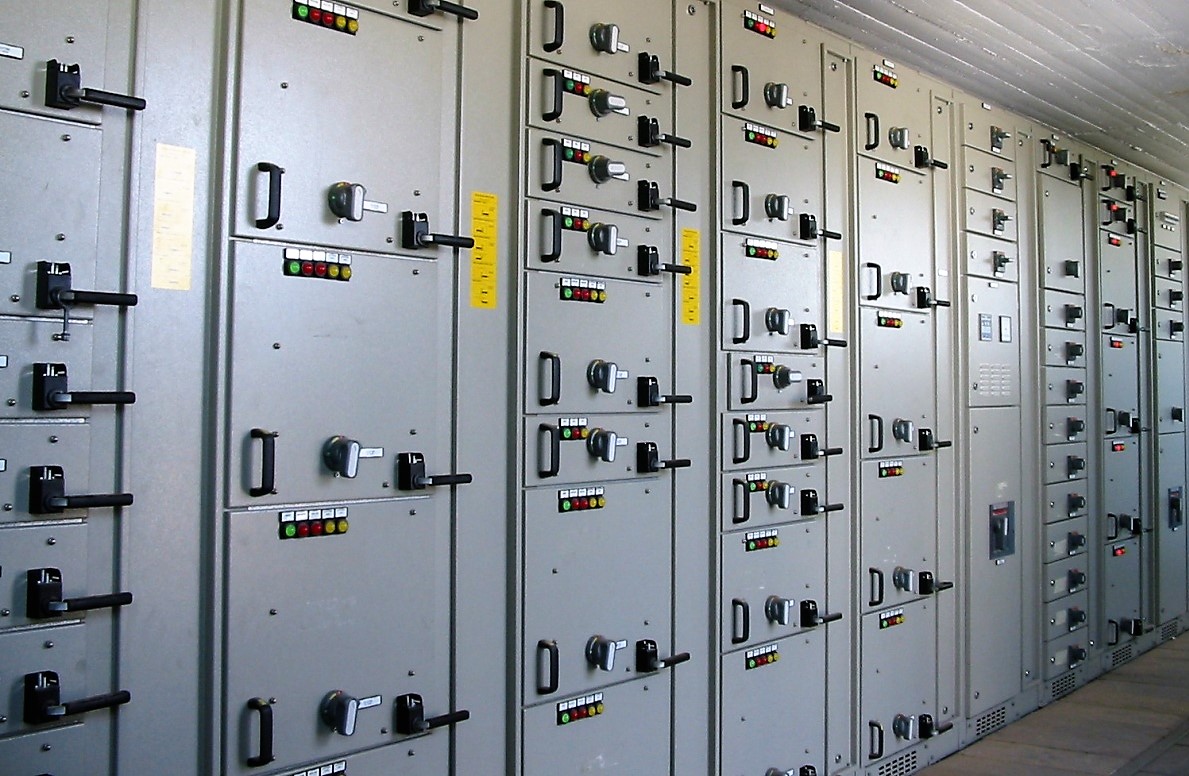 ELECTRICAL CHARACTERISTICS
| | |
| --- | --- |
| Rated service voltage | 660V |
| Rated insulation voltage | 1000V |
| Industrial frequency test voltage power circuits | 3500V |
| Industrial frequency test voltage auxiliary circuits | 2000V |
| Voltage impulse peak for insulation test 1,2/50μs | 8000V |
| Nominal Frequency | 50-60Hz |
| Main busbar rated current | 900-1250A |
| CHalf drop busbar rated current | 400-700A |
| Permissible short term current for 1 second for main and drop busbars | 50kA |
| Permitted peak current for main and drop busbars | 105kA |
| Permissible short term current for 1 second for ground | 30kA |
| Permitted peak current for ground | 63kA |
| Draw-out units rated current modules 1/14 | 250A |
| Draw-out units rated current modules 2/14 | 450A |
| Permissible short term current for 0.2 second for draw-out units | 50kA |
| Permitted peak current for drow-out units | 105kA |
Compliance with the Law
Italian

CEIEN 60439

International

IEC 439-1
Mechanical Characterics
| | |
| --- | --- |
| Protection degree with open doors | IP20 |
| Maxim protection degree with closed doors | IP41 |
| Max ambient temperature | 40°C |
| Max altitude | 2000mt s.l.m. |
| Standard finishes | RAL7035b |